Diabetrix is a Natural and Holistic Support for Diabetes with Potent Herbal Formula 
Diabetrex - Diabetes Formula:
Is a Potent Herbal Formula that Naturally provides Support for Diabetes. 
Modern medicine has not found a cure for Diabetes, however a Chinese Herbal remedy was  formulated  after years of research to lessen the suffering to those with this disease
It is estimated that approximately 2.1% of the world's population has diabetes!
However the disease is out of control in most Western countries. 
Type 2 diabetes usually appears around the age of 50 or later, though it can occur during teen years in some cases of obesity.
Furthermore, the overall incidence of diabetes is growing, apparently due to increased rates of obesity.
Diabetes mellitus, because of its frequency, is probably the single most important metabolic disease and is widely recognized as one of the leading causes of death and disability in most countries across the world, especially the western world.
Diabetes affects every cell in the body and the essential biochemical processes that go on there. 
It may surprise you, but some of today's modern drugs were developed from Chinese herbs...which has now being synthesized - chemicalized. 
Alternative or herbal medicine, often referred to as folk medicine, is rooted in history dating back to 1000 BC.
Healers and medicine men used plants and plant extracts as part of their pharmacopoeias.
More recently, in the 18th and 19th centuries, and still to this date.
Pharmaceutical companies perform research on newly identified plants in the development of over-the-counter pharmaceuticals and prescription drugs, including those for diabetes.
There is historical data showing that Chinese Herbal Remedies have recognized and treated diabetes for over 2,000 years.
Asian countries have been using Chinese Herbs for centuries to treat pre-diabetes (impaired glucose tolerance or IGT), the precursor of Diabetes but now there is some scientific evidence to support the Traditional Chinese Medicine claims. 
The prestigious Cochran Review has published a study they conducted on 1391 participants which says "evidence suggests Chinese herbal medicines are able to lower and normalize high blood glucose."
Diabetrex - Diabetes Formula, is a herbal formula formulated to support Diabetes, by a Chinese master herbalist after years of research for an effective aid for the condition known as wasting and thirsting disorder. 
The herbs used in this product for wasting and thirsting disease have proven to be of remarkable  help to those who suffer from this incurable ailment.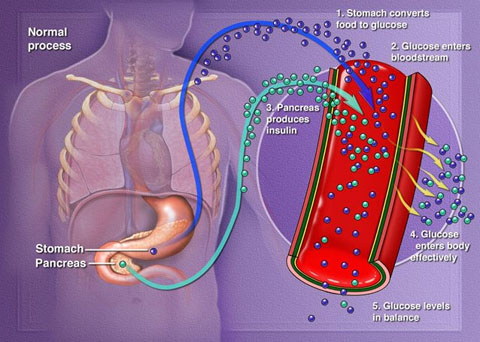 Diabetrex (D-S Formula) works specifically to improve the digestive function and the assimilation process of the system with potent rare Chinese herbs.
Diabetrex (D-S Formula) is formulated to help promote the production of body fluid, minimizing the chances of other health ailments which can be caused by uncontrolled diabetes.
Diabetrex (D-S Formula), assists in restoring the body's own ability to control natural balance. 
Diabetrex (D-S Formula) herbal support is specifically used to assist diabetes characterized by the following symptoms: 
Excessive thirst                                

Fatigue

Excessive passage of urine            

Physical weakness

Excessive eating or hunger            

Light sleep and lumbago
DIRECTIONS:

It is recommended to consume 2  to 4 tablets, 3 times daily before meals. 
It is important to follow the course regularly to achieve best results. 
No short-term or long-term side effects have been reported to date.
Indeed Potent Herbs to Aid your diabetes!!
More Information

| | |
| --- | --- |
| Featured Product | No |