Goiterex - A Traditional Herbal Supplement that supports shrinking Nodules and Goiters.
Goiterex:
Effective Goiter and Nodule Support with Chinese concentrated Seaweed Extracts 
Now with enhanced potency!
Goiter is an enlargement of your thyroid gland.
Although generally not uncomfortable, goiter may interfere with swallowing or breathing. The possible causes are numerous.
A Traditional Herbal Supplement that Supports Shrinking Nodules and Goiters 
You would notice the difference within a short time span!
Functions and indications:
Assists to disperse phlegm 

Softens hardness 

Reduces swellings of mass lumps 

Softens and reduces masses and lumps. 

Used for phlegm type masses, nodules and lumps; that is, those that are soft or rubbery and well defined. 
Most commonly used for: 
Benign masses in the neck, such as Goiter and Thyroid Nodules. 

Can assist in the treatment of breast cyst, 

Parotid adenomas 

Lipoma, 

Sebaceous cysts 

Ovarian cysts 

Fibroids adenomas 

Glandular and lymphatic congestion, and 

Testicular swellings like varicoceles and hydroceles.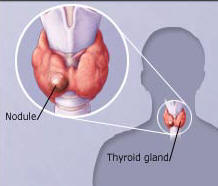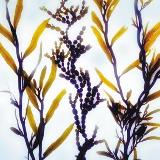 Seaweed Kombu        Seaweed
Supplement Fact:
Container Size: 90 Pills
Serving Size:  2 pills (320mg.) 3 times daily.
Ingredients:
Seaweed (Sargassum Pallidum) whole plant, 
Kombu, 
Sichuan fritillary, 
Tangerine rind, 
Forsythia, 
Dong quai, 
Pubescent angelica, 
Ligusticum wallichii, 
Chinese licorice, 
Pinellia. 
CAVEAT: Not recommended during pregnancy and nursing, hyperthyroidism and Graves Disease
A Product that Withstood the Test of Time!!
What Do Some Of Our Customers Say:
1):
Hello:
I felt that you should know that your product is one of the very best. I saw an immediate improvement in the size of my goiter; and believe or not, it is almost gone. I have been praying for a natural cure for this for a very long time. I am grateful to God that I found your product, and despite past failures, ordered and used it.
Zandra M., NJ, 2014.
2):
Dear Tim,
This latest order is attached above for your attention.
This product has helped me. I am am glad that this product is true and real. I did not go arround promoting it, I want my friends and family to see and tell me their opinion when they saw my goitre. They were very happy to see that my goitre has improved and is smaller very much. I am helping my friends order this product.
Tim, thank you very much.
Best regards,
Serena, Singapore, 2014.
3):
Hello,
I feel I must share my success with Goiterex with others because it really was quite an unexpected victory in shrinking a quarter-size nodule in the front of my throat.  Initially, I had consulted a naturalist M.D. who wanted $3400 to work with me for 3 months, but before I could do that I first was to get an ultrasound and biopsy to rule out cancer of the thyroid.  I am not one that goes into the quagmire of modern western medicine easily and I could quickly see the expensive gauntlet ahead with no real results, only confusion and delay and undue stress on the area from the tests. So I did some research and tried some things that allegedly helped others (modified citrus pectin, zeolites, reishi mushroom, selenium and nascent iodine). But it wasn't until I started taking Goiterex that I saw the nodule actually decrease in size within a week.  I started with just 2 in the morning on an empty stomach, had good tolerance, so increased it to 4 in the a.m. and  4 later when my stomach was empty again.  By the 2nd week, I tipped my head back and where once there was a quarter-size marble poking forth, now existed just a smaller bump.  By the 3rd week it was even smaller, and now a month later, it is all but gone.  This formula is amazing it has saved me much grief and thousands of dollars. 
Thank you so much!
 D. Chaitanya, UT, 2015.
More Information

| | |
| --- | --- |
| Featured Product | No |