Lungs Harmony - Natural Treatment For Emphysema, Acute And Chronic Bronchitis, Pneumonia, Smokers Lung Cancer Natural Treatment, Herbal Asthma Cure, COPD ....
Lungs Harmony: Now bigger size and higher potency! 
How to help your Congested Pulmonary System when you are suffering from among other things:-
Asthma

Bronchitis

Emphysema

Dyspnea

COPD 

 



Have you been diagnosed of or do you experience any of the following symptoms:
Chronic Lung Disease
Barrel Lung
Smokers Lung
Chronic And Acute Bronchitis
Signs And Symptoms Of Emphysema

Symptoms Of Asthma......?
...OR Are You Researching And Looking For:
Natural Asthma Treatment
Natural Treatment For Pneumonia
Herbal Treatment For Bronchitis
Supplements For Emphysema......?
....Then you may be at the right site at  this particular moment.
Natural Health Shop is very priviledged to offer you one of the most effective selections of Natural Treatment Herbal Formula and Supplement relating to your Lungs and Spleen Health: Lungs Harmony
Millions of people suffer from Congested Lungs. Keeping Lungs healthy and Airways clear is a priority for people with respiratory challenges with obstructive conditions which reduces Lung Capacity.
Lungs Harmony formula is based on a Chinese remedy formulated by master herbalists and thoroughly time tested.
Lungs Harmony is particularly important when the patient has been diagnosed with Chronic Shortness of Breath.
It is considered a Beneficial Treatment for:
Acute or Chronic Bronchitis
Emphysema
Breathing Difficulty
Asthma - Chronic Asthma
Dyspnea - Chronic Dyspnea
COPD. 
Its functions support reducing mucus, gives relief to chest constriction and easing breathing.
NOTE: If you do smoke, though we would strongly advise you to stop, you would need to PREVENT Lung Cirrhosis and other Diseases of the Lungs by regularly taking LiverRescue, Liver Balance Plus, or GI Pro in order to keep your system Detoxification process in good order.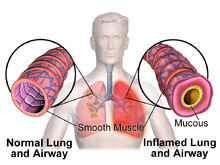 STOP THE MISERY!
GIVE YOUR LUNGS THE HELPING HAND!
Symptoms that can be associated with these conditions are:
wheezing
coughing that produces thick, yellow to white phlegm
shortness of breath 
Supplement Facts:
Container Size: 180 Capsules 
Serving Size: 3 Capsules
Maintenance Dosage: 1 Caps three times daily
Therapeutic Dosage: 3 Capsules three times daily.
Proprietary Blend: 2040mg per serving
     Ingredient

Feature

  % DV

Cortex Mori Albae Radicis

Disperses Endogenic Heat and Phlegm from the Lungs, Calms Dyspnea. Remedies Cough Symptoms and  Breathing Difficulties





 

       *

Pricarpium Citry Reticulatae 

 

Dissolves Phlegm, Stops Cough and Chest Oppression. The Bitter Properties helps reduce Bloating in the Epigastric region. Pericarpium Citry Reticulatae is useful for Qi Disorders of Lung and Spleen





       *

Ficus 

Simplicissimae

Lour

Treat Symptoms that are due to Spleen and Lung Qi deficiency, such as Tiredness, Shortness of Breath and Palpitation




       *

Thorny Elaeagnus Leaf 

Stops Cough, Relieves Dyspnea and Asthma. Cytotoxicity To Malignant Cells, Reduces Phlegm, Coughing Up blood, Ulcer, Traumatic Bleeding.




       *

Radix/Rhizoma Cynanchii Stauntonii

Influences the Lung Channel, Eliminates Phlegm and Relieves Cough. Effective for Cough with copious Expectoration and Dyspnea




       *

Sclerotium Cordyceps Chinensis  

Tonifies Lungs, Stops Bleeding, Transforms Phlegm, Anticancer, Antibiotic, Boosted Immunity, Hepatoprotective. Suppresses Tumour Growth in Lung Cancer, Leukaemia and Liver, Nose and Throat Cancers




       *

Lapis Chloriti seu Micae Aur

Lapis Stone (Meng Shi)- A Mineral Herb - Moves Qi Downwards and Reduces Breathing Difficulties; Eliminates Phlegm, Balances the Liver, Calms Convulsions. Lapis is an effective Mineral Herb for the elimination of Phlegm - A dysfunction Spleen and the Pathogenic factor that once again disrupts the balance in human body.  Indicated for Chest Tightness




       *

Salvia Miltiorrhizo 

 

Salvia is a well known Herb with a variety of beneficial uses.  It enhances, among other benefits, Circulatory Health of the Heart, Lung, Spleen and Liver. It improves microcirculation beneficial to the heart. Prevents the formation of scar tissues of the Lung, Liver and Spleen




       *

Semen Pruni Armeniacae

A warm, bitter and slightly toxic herb has been used in TCM to effectively treat Coughing and Asthma, Expelling Phlegm, Promotes Bowel Movements, etc., as it Calms Cough and Dyspnea, Moistens the Intestines, Promotes Bowel Movement, etc. by enhancing the Functions of Lungs and Large Intestine Channels.




       *

Radix Glycyrrhizae Uralensis

 

Replenishes Qi – Vital Energy - Facilitates Spleen, Clears Lungs Heat, Stomach Qi stagnation. Effective in treating Shortness of Breath, Palpitation. Controls Coughing and Eliminates Toxicity from the body system.




       *
 * Daily Value Not Established
Lungs Harmony contains no GMO, Artificial Sweetners, No Soya, No Fillers
Dosage: 3 Capsules Three Times daily 30 minutes before Meal or 2 hours after meal.
Caution: Not suitable for Children under 12 years. Children can take half the Adult dose. Should not be used during Lactation or in Pregnancy.  Do consult a trained Naturopathic Practitioner before use.
NOTE:
Healing varies from one person to another; and no two people are the same. 

It also depends on how long you have had your issues for; and what changes you are making to change the status quo; not to mention the medications you might have been on for a very long time.

There could also be the complications: You might have other issues like, High Blood Pressure, Diabetes, Cardiovascular issues, etc..
Therefore for chronic issues affecting the Lungs, you may need more than Lungs Harmony alone; and this would have to be taken in therapeutic doses for quite some time depending on your personal situation.

We therefore advise that you do contact us for a tailored protocol .

It has to be borne in mind that HEALING is not a selective process as espoused by allopathic medicine: It involves the totality of your being; every cell, every tissue, every organ: that is, your while body system is involved.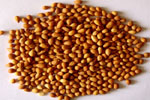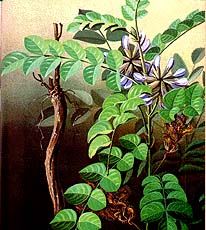 Salvia Miltorrhizo    Radix Glycyrrhizae Uralensis   Semen Pruni Armeniacae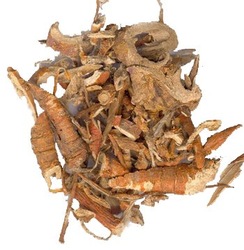 Cortex Mori Albae Radicis       Ficus Simplicissimae Lour   Thorny Elaeagnus Leaf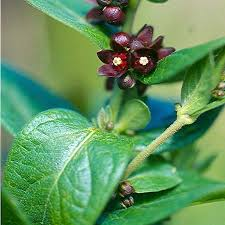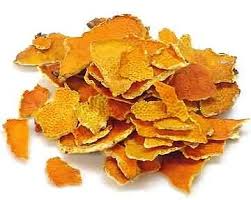 Cynanchii Stauntonii                 Pricarpium Citry Reticulatae        Lapis Chloriti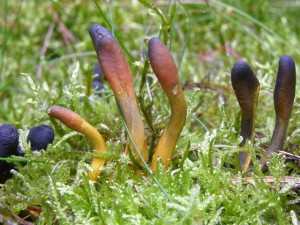 Sclerotium Cordyceps Chinensis 

More Information

| | |
| --- | --- |
| Featured Product | No |